Rich bought me my Majacraft Rose spinning wheel for Christmas in 1998 after we got our flock of shetland sheep. It was my first and only wheel, I have been using the same wheel to spin miles and miles of my shetland yarn and have been 100% satisfied with its quality and design.
I am happy to be able to offer Majacraft products to both new and experienced spinners. I will have my rose at all events available for you to try, and welcome visitors to the farm if you would like to come out and test the wheel in my farm studio.
To follow are some of the products I have available from stock, but if you need anything not shown, send me a note and we can arrange to set you up with whatever Majacraft items you need.
Rose Spinning Wheel
$1,392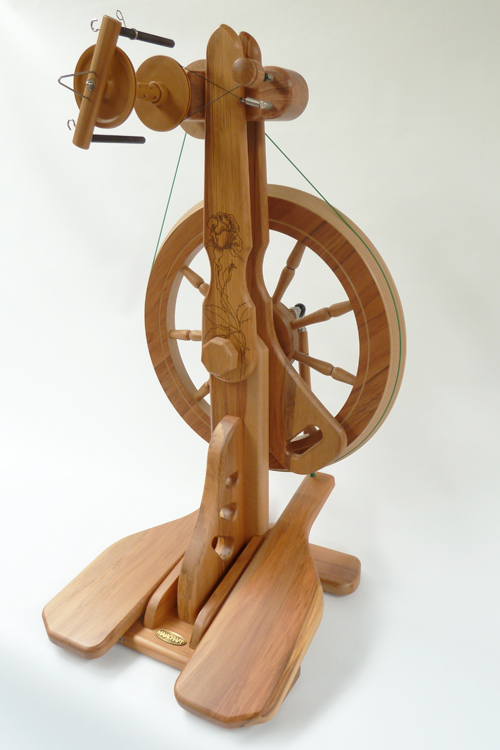 Features of the Rose include the following:
includes the Rose Carrier which can be used as a 3-bobbin lazy kate. The carrier has rubber feet, a convenient carry handle, pulley location pin and a magnet to store the 2mm allen key
has a normal and faster pulley (from the Little Gem)
includes two flyers with delta and fine fibre orifice
has Majacraft stainless steel hinges
ratios extend from 4.25 to 19.5 using the pulleys supplied
comes with four (4) plastic bobbins
the handle folds to allow easy handling
the handle and head position are adjustable so you can achieve the most comfortable spinning position
suits both left and right handed spinners
romantic Rose motif by Sharon O'Callaghan
has handle stops to control the range of movement of the handle
JCB bolts used in most structural connections for smoother, cleaner lines
the Rose uses the dependable scotch tension for smooth and easy spinning.
**************************************
STANDARD PLASTIC Bobbins
$25.00 each
The standard plastic bobbins have a large capacity and are very durable. You can even dye and boil them with your yarn still on the bobbin. Majacraft wheels come with at least three plastic bobbins unless we are instructed otherwise (excluding the Aura).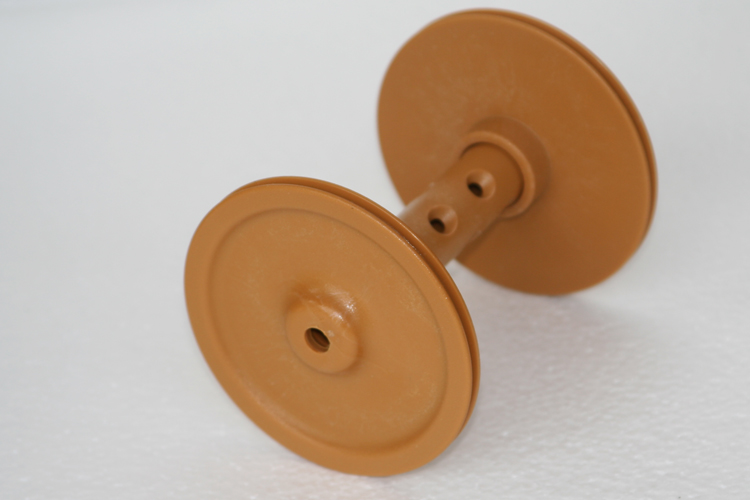 **************************
UNIVERSAL TENSIONED Lazy Kate
Hand crafted using New Zealand Rimu. The tensioned kate use the same components as the scotch tension systems on the wheels so they are simple and familiar to use. The folding feet let you store the lazy kate in a smaller space and have a special mechanism to make sure the remain smooth and firm to use throughout their life. Each lazy kate has been laser engraved with the Majacraft logo.
We use a polymer bearing to control the friction on the tension knob. This allows for more consistent tension adjustment and better control of the tension on your bobbins.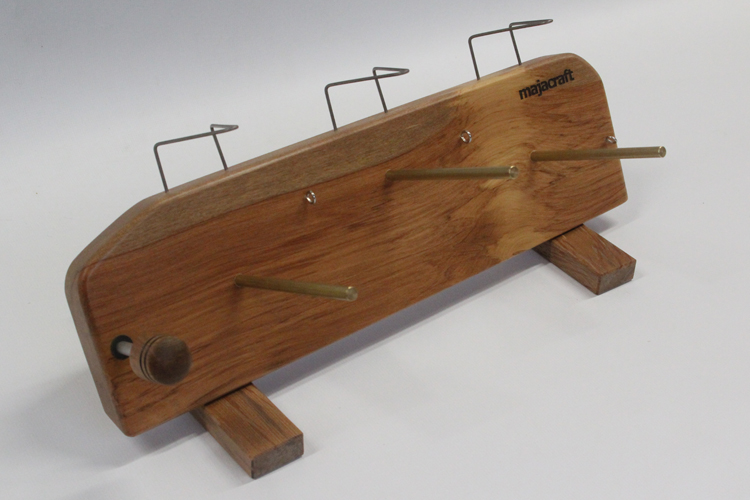 The Majacraft Universal tensioned lazy kate can fit any of our bobbin range (excluding the overdrive bobbins). The primary purpose is to allow the plying of yarns on jumbo bobbins which can be useful for art yarns. Of course it still accomodates the lace and standard sized bobbins as well.
*****************************